Welcome to HiDEF, the premier destination for high-end, audiophile-grade turntables in NJ. We offer an extensive selection of record players and accessories that can be tailored to suit any level of music enthusiast – from novice to expert. Whether you're just getting started on your vinyl journey or are a seasoned collector, our knowledgeable team can help you choose the perfect turntable and upgrades for your needs.
Our offerings include leading brands such as Pro-ject Audio Systems, Mcintosh, Victrola, Spin Base Mag-Lev, as well as all the accessories you need.. We also offer professional installation, calibration services and needle replacement services to make sure your turntable is in top performing condition..
We also have stock of HiFi audio solutions so we can help customize your setup with various amplifiers, speakers and headphones to achieve your goals.

We take great pride in providing top quality products at competitive prices, backed by unparalleled customer service. Our commitment is to helping you find the perfect solution for your listening pleasure within your budget. So come visit us today – let us show you why vinyl remains the ultimate format for superior music reproduction!
WHY INVEST IN A TURNTABLE?
Since 2020, it has remarkable to witness the resurgence of vinyl records, with sales surpassing those of CDs for the first time in more than a generation. In 2022, U.S. recorded-music revenue climbed 9%, streaming revenues were up 10%, and vinyl sales soared to an amazing 22%. CDs are becoming obsolete more and more everyday as people turn to digital music formats like MP3s and streaming platforms like Spotify.
Millennials are the major driving force behind the rising trend of vinyl record sales. Many grew up listening to their parents' music on vinyl, and now they're rediscovering this format with a newfound appreciation for its warm sound.
Why else are people investing in vinyl? Records offer an experience that's "the real thing" , I mean who doesn't love displaying their albums as artwork? They can be shared , touched and felt in ways not possible with digital music files. Collectors also appreciate being able to browse through records at physical stores, discovering gems they may never come across. In fact many record labels are re-issuing classic albums in limited numbers and editions, adding further value and collectability. Artists are releasing their new albums on vinyl alongside CD versions – a reflection of how popular this format has become once again. It's clear that there's something special about listening to music on vinyl which can't be replicated digitally– a feeling of warmth and nostalgia that continues to draw people back into this timeless format over generations!
Here are just a few of the reasons why turntables are becoming popular again:
Vinyl records played on a turntable deliver an unparalleled listening experience, with sound that is much richer and more vibrant than other formats such as CDs, MP3s, or streaming audio. For audiophiles and music enthusiasts alike, nothing can compare to the warmth and clarity of sound that comes from playing vinyl records on a quality turntable.
Vinyl record collecting has become a popular and exciting hobby for many music lovers. Not only are records fascinating pieces of music history to so many, but they can also be great investments, since their value often increases with age and rarity. Hunting down rare or hard-to-find records is a fun challenge, and building up a unique collection of beloved albums can bring a great sense of satisfaction and accomplishment.
If you're looking for a piece of equipment that can take your home audio system to the next level and add an element of sophistication and style, then a high-end audiophile turntable is just what you need. These models boast advanced features such as adjustable counterweights, belt drives, and other components that can enhance the sound quality and provide a truly immersive listening experience.
If you're serious about creating an immersive audio experience in your home, you'll need to purchase a high-quality turntable. With so many different models available, it can be difficult to know where to start. That's why our team of experienced audiophiles is here to help you make the best decision for your needs and budget. We take into consideration all key factors, including sound quality, available features, and cost-effectiveness. Plus, we guarantee that you'll get the highest possible value from your investment. Don't settle for anything less than excellence when it comes to creating the ultimate listening experience - let us help you find the perfect turntable today!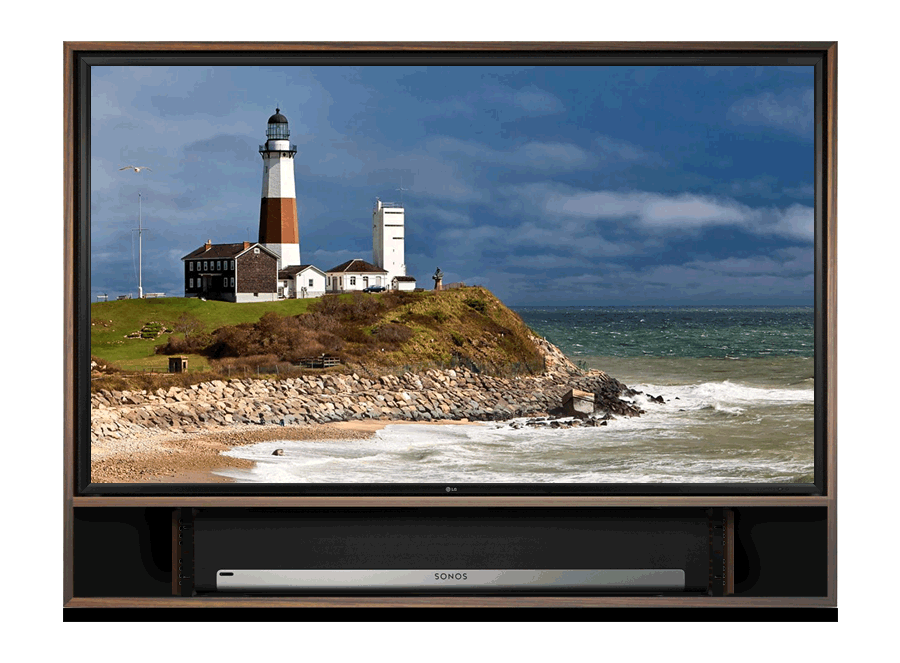 The Andover Spin-Deck is an advanced turntable music system designed to take vinyl playback to the next level. It comes equipped with a Pro-Ject turntable and premium audio system, allowing users to enjoy their favorite vinyl records as well as stream music over Bluetooth or through external devices such as CD players. This powerful combination of features makes it perfect for music lovers seeking high-quality sound without sacrificing convenience.
​
Andover Audio has decades of experience in providing design and manufacturing services to the world's top brands in automotive, telecommunications, and audio systems. With their award-winning approach, they have now developed their own line of products that blend innovative audio technologies with eye-catching designs.
The Victrola Stream Carbon is the perfect addition to any music-lover's home. With its sleek, modern design and premium materials like a carbon fiber tonearm and machined aluminum headshell, it provides both aesthetics and sound of the highest quality. Its easy-to-adjust counterweight lets you achieve the perfect tracking force for your records while its built-in phono preamp allows you to connect directly to your Sonos system without needing an external amplifier.
This product has been certified by Sonos, guaranteeing that it meets their highest standards and providing peace of mind when integrating into your existing setup. The Victrola Stream Carbon is equipped with a premium Ortofon 2M Red cartridge, which ensures that you can enjoy all of your favorite vinyl records with clarity and detail.
Denon has a long history of making consumer-level record players, having been making turntables for over 110 years. With that experience comes an understanding of what it takes to provide truly great audio at an affordable price. Their full range of turntables are built with precision, featuring durable components and industry-leading features such as advanced anti-skate technology, high torque direct drive motors, and precision tonearms and cartridges. Every model is crafted to exacting specifications so that you'll get an optimal listening experience every time you place a record on the platter.
​
No matter which Denon turntable you choose, you can be sure that you're getting excellent sound quality and unbeatable build quality. Enjoy the vinyl re-revolution - trust our expertise and discover your music the way it was meant to be heard!
Marantz turntables are a must-have for any vinyl fan, offering pristine sound quality and unbeatable performance. The company's latest collection of white turntables boast a host of features designed to make your listening experience as enjoyable as possible. All models feature a floating motor mount construction to minimize vibrations, along with an acrylic chassis and platter for zero resonance. An AC motor provides consistent speed, while the belt drive system featuring an endless silicon belt ensures smooth, quiet operation.
Not only will Marantz turntables provide you with superior audio quality, but they also offer durability and longevity - making them a great investment for audiophiles and newcomers alike.
McIntosh turntables offer an impressive combination of classic and modern design elements, making them the perfect addition to any home audio system. Whether you have a prized vinyl record collection that dates back to the days of hi-fi two-channel stereo or just recently acquired a few favorite albums, these reliable devices can provide a listening experience like no other.
​
The core of McIntosh turntables are designed to extract all of the subtle nuances from your records and deliver them with incredible detail to your speakers. With precision-ground belts, adjustable pitch controls, high torque direct drive motors and more, they provide near perfect playback quality each time they're used. The 60 cycle AC synchronous motor ensures that sound reproduction is accurate and consistent within 0.2% wow & flutter specifications.
​
For those who demand only the highest fidelity sound reproduction, McIntosh turntables are equipped with multiple tonearm options including unipivot and dynamic balance designs as well as interchangeable headshells for different phono cartridges. Furthermore, all models feature an anti-skating control for added accuracy when playing warped records. To top it off, some units come with a built-in USB output allowing you to easily convert analog recordings into digital files for convenient storage or streaming on virtually any computer or device.
From their sleek styling to their advanced engineering features, McIntosh turntables demonstrate why they have been trusted by audiophiles throughout the years. No matter what kind of vinyl collection you have, these expertly crafted machines are sure to bring out all of its hidden complexities and nuances that make recorded music truly come alive!
We hope you've enjoyed exploring our turntable NJ solutions and learning about what we love to do. We are passionate about high-quality audio and strive to provide our customers with the best possible experience.
Please consider us your go-to, for all things vinyl!
HiDEF Provides Turntable Installation, Calibration and Service In:
Monmouth County NJ
Allenhurst, New Jersey
Allentown, New Jersey
Asbury Park, New Jersey
Atlantic Highlands, New Jersey
Avon-by-the-Sea, New Jersey
Belmar, New Jersey
Bradley Beach, New Jersey
Brielle, New Jersey
Deal, New Jersey
Eatontown, New Jersey
Englishtown, New Jersey
Fair Haven, New Jersey
Farmingdale, New Jersey
Freehold, New Jersey
Highlands, New Jersey
Interlaken, New Jersey
Keansburg, New Jersey
Keyport, New Jersey

Lake Como, New Jersey
Little Silver, New Jersey
Loch Arbour, New Jersey
Long Branch, New Jersey
Manasquan, New Jersey
Matawan, New Jersey
Monmouth Beach, New Jersey
Neptune City, New Jersey
Oceanport, New Jersey
Red Bank, New Jersey
Roosevelt, New Jersey
Rumson, New Jersey
Sea Bright, New Jersey
Sea Girt, New Jersey
Shrewsbury, New Jersey
Spring Lake Heights, New Jersey
Spring Lake, New Jersey
Tinton Falls, New Jersey
Union Beach, New Jersey
West Long Branch, New Jersey
Ocean County NJ
Barnegat Light, New Jersey
Bay Head, New Jersey
Beach Haven, New Jersey
Beachwood, New Jersey
Harvey Cedars, New Jersey
Island Heights, New Jersey
Lakehurst, New Jersey
Lavallette, New Jersey
Mantoloking, New Jersey
Ocean City, New Jersey
Ocean Gate, New Jersey
Pine Beach, New Jersey
Point Pleasant Beach, New Jersey
Point Pleasant, New Jersey
Seaside Heights, New Jersey
Seaside Park, New Jersey
Ship Bottom, New Jersey
South Toms River, New Jersey
Surf City, New Jersey
Tuckerton, New Jersey
Select Clients in:
Bahamas
Connecticut
Florida
Long Island
Manhattan
North Carolina
NYC
The Hamptons