At HiDEF of Red Bank, NJ HiFi Audio Store, we've been at the forefront of providing high-fidelity audio experiences for over three decades. Our founder and owner, Tony L, is passionate about educating and helping anyone with a discerning ear and enjoys only the very best. We carry the industry's finest speakers, turntables, amplifiers and other hi-fi equipment all carefully chosen to ensure you get the best listening experience possible. Whether you're looking to relax in your own personal music bubble or escape into a pure, crystal clear sound quality that will blow you away, HiDEF is your go-to source.
​
Our team of experts are always on hand to answer any questions or provide advice on what set up might be best. We have a wide selection of leading brands including Mcintosh, JBL, Bowers &Wilkins and Parasound, so that every customer can find something that fits their budget. Make an appointment for our state-of-the-art listening room where you can test out different systems and components before buying. We also offer a free in home consult and white glove services. Come visit us today and discover why HiDEF is Red Bank's destination for all things high fidelity audio!
WHAT IS HIFI?
Hi-Fi listening, or Hi-Fi audio, is an experience sought out by audiophiles to get the most accurate and realistic sound reproduction. To achieve this level of sound quality, enthusiasts invest in high-end equipment, such as amplifiers, speakers, and turntables. This equipment is far more expensive than regular home audio systems but offers a much higher quality audio. The components that make up a hi-fi audio system are specially designed to reduce distortion and noise and deliver a closer experience to the original performance or recording. Each piece of equipment is made with the utmost attention to detail by industry experts in order to produce sound that accurately reflects the source material. This means that even subtle details and nuances of the music can be heard in great detail when played through a hi-fi audio system.

WHAT IS AN AUDIOPHILE?
For those who listen to music regularly (Audiophile), a good hi-fi system can provide an immersive and engaging listening experience. Music has more depth and clarity when heard through one of these tailored systems and it can almost feel like you're in the same room as the musicians or at a live concert venue. These systems offer greater separation between instruments and vocals with excellent imaging capabilities, so listeners can easily differentiate individual elements of songs without any distraction or interference from other sounds.
HIFI SOLUTIONS

NEW JERSEY
We understand that everyone has different needs when it comes to their audio setup so we customize our services according to your needs. Contact us today for more information about how we can help create an optimal listening space for you.
Professional-grade audio starts with an understanding of the environment you're in. The perfect soundstage is only achievable when your speakers, amplifiers and subwoofers are properly calibrated to fit their space – then superior correction equipment can help to refine any details for optimal performance.
Acoustic design is a complex balance between art and science. Our knowledgeable team can help you create the perfect sound environment in your space, reducing sound decay while optimizing frequency response for an optimal acoustic experience. We also have interior designers if you need help with aesthetics.
LOW FREQUENCY


OPTIMIZATION
Low-frequency optimization is achieving premier bass performance through technical analysis and spatial placement. Through spectrum analyzers and listening positioning adjustments, audio engineers strive to provide optimum sound clarity without a boomy or overwhelming listening experience.
LISTENING ROOM


INSTALLATION
Our team of experts specializes in crafting luxurious sound systems, transforming your space into the ultimate audio oasis. From first-class acoustic treatments to audiophile speakers and sophisticated room correction technology, we guarantee an incomparable auditory experience!
HIFI AND LISTENING ROOM

OPTIONS
Your musical journey begins with the dream of a dedicated HiFi space tailored to your exact specifications. Let us show you how we can make this vision into an audio reality by selecting from our range of equipment that fits both budget and expectation. Whether it's upgrading existing speakers or investing in new components, creating the ultimate listening experience for your home starts here!
HIFI speakers are designed to provide the highest quality sound possible and take into account a range of important factors, from frequency response and sensitivity to distortion levels. Frequency defines how accurately various audio frequencies will be reproduced by the speaker. Sensitivity measures how much sound is produced for a given input level. A higher sensitivity rating ensures that even at low volumes the speaker can produce clear audio.
​
Other crucial considerations include the type of music you listen too, your listening space, and your budget. Floor standing speakers are far superior for better bass and wider dispersion, making them the best choice for listening rooms which require higher volume levels. Compact bookshelf speakers are more suitable for smaller spaces due to their size and portability, and will not provide as wide a soundstage compared to floor-standing models. Whether you're looking for an affordable entry-level system or something more sophisticated, there's likely to be an option that meets both your budget and performance expectations.
Power is the most important factor when choosing an amplifier. Power is measured in watts and it's best to get an amp that is twice as powerful as the peak wattage of your speaker system to ensure there is no clipping issues.
Fidelity is another important aspect of an audiophile amplifier. This refers to how accurately the signal from the source material is reproduced by the amp. A good quality amplifier will provide clean, clear sound without any distortion or coloration that takes away from the original recording.
​
The types of inputs available on an amplifier are also important for ensuring future flexibility and compatibility with other components. If you plan on expanding your setup later, make sure that you choose an amp with multiple line-level RCA inputs and preamp outputs, as well as digital audio connections such as S/PDIF coaxial or optical TOSLINK ports and USB ports for streaming audio from a computer or mobile device.
Finally, it's worth considering whether or not you need additional features such as a built-in phono stage if you plan on connecting a turntable, Bluetooth connectivity, or multi-room capabilities if you want to stream music throughout your home. Learn about Hegel Amplifiers.
HIFI turntables are designed for audiophiles who seek out the highest sound quality possible. They are constructed with precision and use specialized components to offer unparalleled sound reproduction. If you're looking to invest in a turntable, here are 3 important things to consider.
First and foremost, it's essential to decide which drive will best suit your needs. Belt-drive turntables are less expensive than direct-drive models, and tend to have a lower wow & flutter rate, making them ideal for casual listening. Direct-drive turntables cost more but have a higher wow & flutter rate – rendering them better for critical listening.
The next step is to decide which kind of cartridge is best for you. Moving coil cartridges can be pricey, but they offer superior sound quality compared to their moving magnet counterparts - that tend to be cheaper and better suited for casual listeners.
Finally, you should pay attention to the platter material. Acrylic platters are more expensive than aluminum ones, but they provide superior sound quality in return. Visit out Turntable page.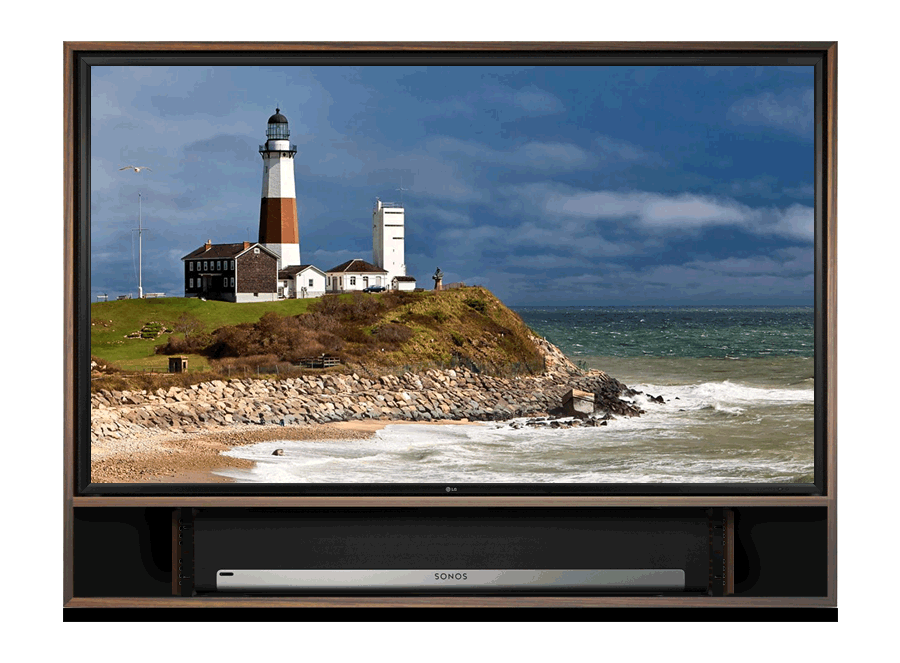 As any audiophile will tell you, one of the most crucial parts of a high-fidelity sound system is the cables connecting each component as well as the speakers. Low-grade interconnects can add unwanted noise and distortion to your signal, resulting in compromised audio quality. To ensure that your system is outputting its best possible audio, it's important to invest in high-end cables. HIFI cables are designed to prevent signal loss and keep the signal pure and clean. It has been proven that higher quality cables reduce the interference of external noise from entering into the line, reducing noise pollution and providing an optimal listening experience. These types of cables also have improved shielding capabilities which further reduce interference from outside sources. If you're looking to get the absolute best out of your system, investing in quality cabling is absolutely essential. You will never have to worry about distortion or weak signals while enjoying superior sound for years to come.
We hope you've enjoyed exploring our HIFI and Audiophile Audio shop and learning about what we love to do. We are passionate about high-quality audio and strive to provide our customers with the best possible - E X P E R I E N C E -
Consider us your go-to, for all things HIFI.
HiDEF Provides HiFI Audio Sales, Installation, Calibration and Service In:
Monmouth County NJ
Allenhurst, New Jersey
Allentown, New Jersey
Asbury Park, New Jersey
Atlantic Highlands, New Jersey
Avon-by-the-Sea, New Jersey
Belmar, New Jersey
Bradley Beach, New Jersey
Brielle, New Jersey
Deal, New Jersey
Eatontown, New Jersey
Englishtown, New Jersey
Fair Haven, New Jersey
Farmingdale, New Jersey
Freehold, New Jersey
Highlands, New Jersey
Interlaken, New Jersey
Keansburg, New Jersey
Keyport, New Jersey

Lake Como, New Jersey
Little Silver, New Jersey
Loch Arbour, New Jersey
Long Branch, New Jersey
Manasquan, New Jersey
Matawan, New Jersey
Monmouth Beach, New Jersey
Neptune City, New Jersey
Oceanport, New Jersey
Red Bank, New Jersey
Roosevelt, New Jersey
Rumson, New Jersey
Sea Bright, New Jersey
Sea Girt, New Jersey
Shrewsbury, New Jersey
Spring Lake Heights, New Jersey
Spring Lake, New Jersey
Tinton Falls, New Jersey
Union Beach, New Jersey
West Long Branch, New Jersey
Ocean County NJ
Barnegat Light, New Jersey
Bay Head, New Jersey
Beach Haven, New Jersey
Beachwood, New Jersey
Harvey Cedars, New Jersey
Island Heights, New Jersey
Lakehurst, New Jersey
Lavallette, New Jersey
Mantoloking, New Jersey
Ocean City, New Jersey
Ocean Gate, New Jersey
Pine Beach, New Jersey
Point Pleasant Beach, New Jersey
Point Pleasant, New Jersey
Seaside Heights, New Jersey
Seaside Park, New Jersey
Ship Bottom, New Jersey
South Toms River, New Jersey
Surf City, New Jersey
Tuckerton, New Jersey
Select Clients in:
Bahamas
Connecticut
Florida
Long Island
Manhattan
North Carolina
NYC
The Hamptons